What people, experts, policy wonks and industry bodies expect for agriculture in Budget 2017
AgriNation Network
New Delhi | 24 Jan 2017
Finance Ministry has posted a twitter poll for budget 2017 and sought people's views on deciding the focus of budget.  Almost 24,000 people till 20 Jan have participated in the poll so far and 65 percent have voted for agriculture sector.  A Twitter poll in February 2016 also chose agriculture (55% votes) as the sector that needed focus but only 4000 people participated in it. 
A student of Delhi University said twitter is generally used by people in cities and voting in favour of agriculture indicates that urban Indians are also thinking of the issues like farmer's suicide and difficulties faced by farmers.  A digital campaign expert criticized the twitter poll as not even 10 percent of people living in rural India use a smart phone or mediums like Twitter.
AgriPolicy experts and Industry bodies have also voiced their views on twitter and through articles in media.  
R.S.Sodhi, Managing Director, Amul India
Emphasizes on giving equal status as farming to Animal Husbandry & Dairy Sector. He says that as the sector contributes about 30% of Agriculture GDP so Animal Husbandry & Dairy Sector should be allocated budget in proportion to its contribution. Currently, it is around 4-5% of the budget allocated to agriculture sector.
————————————————————————————————————–
Chandrajit Banerjee, Director General CII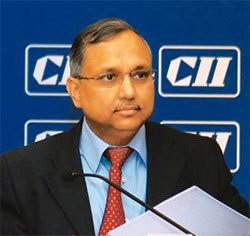 The agriculture sector would gain tremendously from linkages to food processing. Currently, almost 2% of our fruits and vegetables are processed. Budget 2017 should focus on revitalising the agri sector which, in spite of a healthy monsoon, has been hit by demonetisation.  Almost 50% of Indian workers are dependent on farming related activities for livelihood. Boosting demand in economy relies strongly on their incomes
————————————————————————————————————–
Dr Shivendra Bajaj, Executive Director, Association of Biotech Led Enterprises
The 2017 budget needs to set this wrong right by providing incentives to improving agricultural research within the country. Given their contribution and the future potential to impact the agricultural economy, public and private agricultural research institutions, seed companies and agriculture universities should be incentivised to increase their agricultural biotechnology research to create even newer and more modern seed technologies. This will not just help create better quality seeds that can, in the words of Prime Minister Modi, enable an 'ever-green revolution', but will also help create new IP, reduce expensive imports, increase local jobs and even provide a fillip to the agriculture manufacturing sector. While this was a big miss in Budget 2016, we are hopeful the government realizes this and makes adequate provisions for this in Budget 2017″.
————————————————————————————————————
Dinesh Shahra, Founder & Managing Director, Ruchi Soya Industries Ltd 
Five Points for Budget 2017
Duties
Duty differential in India has to be made variable so that it is in line with the differential duty prevailing in Malaysia and Indonesia. The differential duty has to be increased to at least 15 percent from 7.5 percent to help the domestic refining industry which is currently facing a crisis due to under-utilisation of capacity and is on the verge of closure. This would in turn affect farmers, the crushing industry, the oil refining industry and a large population of labour that is employed in the factories.
Investments
We expect the budget to announce an expanded outlay for investments in irrigation and agri-markets coupled with schemes for a more transparent procurement of grain by official agencies. Opening up the sector for direct procurement of produce from the farmers with suitable safeguards in place to prevent exploitation would go a long way in improving the lot of the farmers.
 FDI
To combat the continuing slump in the agri-economy, the government should open up FDI in agricultural sectors other than those where it is already allowed. This would help jump-start the sector through investments in technology and technical expertise, irrigation infrastructure, and modern agriculture practices.
Plantation
Subsidies and incentives for palm oil plantation will go a long way to increase area under cultivation.
Insurance
While the Pradhan Mantri Fasal Bima Yojana was launched in January this year, the report on its implementation should throw light on how effective it has been in addressing the farmer's woes. We look forward to tweaks in the same to increase benefits to affected farmers keeping in line with their normal annual incomes.
————————————————————————————————————–