Though India has a law, National Food Security Act (NFSA) for achieving food security but we need better implementation of laws for safe food
Nirmesh Singh
Food Security does not have meaning unless we guarantee safe and nutritious food. Though India has a separate law National Food Security Act (NFSA) for achieving food security but what is needed with it are the strict implementation of food safety laws as food security mission is aimed at providing subsidized food grains to approximately two thirds of India's 1.2 billion people. From this year, the whole country will be covered by legislation after Kerala implements the NFSA from April 2017. Therefore, safe food laws become significant as NFSA will cover the entire country and it also covers all existing food security programmes – Midday Meal Scheme (MDMS), Integrated Child Development Services (ICDS) and the Public Distribution System (PDS).
Food and Agriculture Organization (FAO) of United Nations defines Food security as a situation that exists when all people, at all times, have physical, social and economic access to sufficient, safe and nutritious food that meets their dietary needs and food preferences for an active and healthy life. According to the report of Food and Agriculture Organization of the United Nations, 795 million people of the world's population, that is, one in nine is undernourished. Asia and the Pacific have almost 62 per cent of this section. India is home to 194.6 million undernourished people, the highest in the world. The report also said that rural people account for high percentage of the hungry and malnourished in developing countries.
The instances of deaths due to adulterated food being sold or distributed through PDS or MDMS keep looming the National Food Security Mission. Even the milk sold in the market has been reported many times to contain urea. According to Food safety and Standards Authority of India (FSSAI) data, milk is one of the most commonly adulterated food items sold. In 2011, 68.4% of the samples were not found in compliance with Food Safety Standards Authority of India standards. In the States of Uttarakhand and Uttar Pradesh 88% of milk samples were found adulterated.  The cases of dropsy deaths due to adulteration in mustard oil in Delhi or the case of children dying due to unsafe food distributed to school kids through MDMS keep pointing towards the need of having provision of strict implementation of laws for safe food. It is a precarious situation that the citizens face pollution in environment and food both.
A citizen filed a petition in the Supreme Court raising a concern in case of adulteration in milk. During the pendency of the petition, Supreme Court, in an interim order in 2013, directed the Centre to mull the amendments to section 272 of Indian Penal Code as done by State of U.P., West Bengal and Orissa. After hearing the petition, Supreme Court observed that government of India should amend Food Safety and Standard Act and make punishments as in the State amendments. Thereafter, the Minister of Consumer Affairs, Food and Public Distribution stated in Parliament that government would revisit FSSA and make the punishment more stringent for adulteration in milk. He also informed that government was making efforts to continuously improve the quality of food provided through central schemes like PDS (Public Distribution System), Anganwadi, Mid-Day Meal, Antyodaya, etc.
The law that provided for food safety was Prevention of Food Adulteration Act 1954 for a long time was replaced by a new law Food Safety and Standard Act 2006 (FSSA) in 2010. Both the acts contain provisions for punishment upto life imprisonment in case any person dies because of consumption of unsafe food. Still, the law has not proved to be deterrent and people continue to live with danger of unsafe food.  Under Food Safety and Standard Act 2006, the government also established the Food safety and Standards Authority of India (FSSAI) but market is yet to be free of adulterated items.  There are many locally manufactured food items which are sold open and in pack both, but do not bear any FSSAI mark.
The vendors and food out lets use newspapers and magazines for wrapping and packing food items. According to Food, Safety and Standard Authority of India (FSSAI), such unhealthy practice can be injurious to health even if the food is prepared in a safe and hygienic manner as the ink used in newspapers has multiple bioactive materials with known negative health effects can easily leached into foods wrapped or served in them. Presence of pathogenic microorganisms in used newspapers also possesses risk to human life.
According to Pawan Agarwal, Chief Executive Officer of FSSAI, "Large-scale production, processing and packaging of some of the food products, especially wheat flour and rice, by the unorganised sector makes implementation of new standards on fortification on food a challenge".  The new guidelines released last year are meant to regulate the fortification of food, especially packaged food, with essential micronutrients to counter rising malnutrition in the country.
Section 89 of The Food Safety and Standard Act 2006 that overrides other Acts related to this subject needs to be implemented with a will.
FSSAI data shows that conviction rate for crime related to unsafe food is poor. Against the 8,247 non conforming food samples in 2011-12, case was registered against only 6,845 and only 764 were convicted. In 2012-13, there were 3,175 convictions in 5,840 cases for 10,380 non conforming food samples. In 2013-14, for 13,571 non conforming food samples, only 10, 235 cases were registered and only 3, 845 were convicted.
Bejon Misra, consumer policy expert and campaigner of Jago Grahak Jago, says "India needs more convictions and deterrent penalties, imposed even before court proceedings get underway."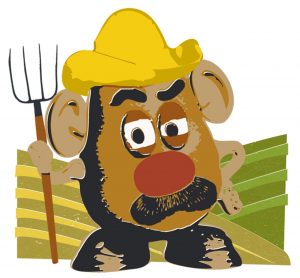 Power of Citizen
Section 40 of FSSA, authorizes every citizen to become a food inspector and participate in the task of food safety. It empowers purchaser to have any article purchased analysed by the Food Analyst provided that such purchaser shall inform the food business operator at the time of purchase of his intention to have such article so analysed. In case the food is not found in compliance with the FSSAI standards, the Food Analyst will forward the report to the Designated Officer for further action. The fees paid by the purchaser to food analyst in such situation will also be refunded.
Current situation is that FSSAI and other related agencies keep issuing guidelines regarding food standards from time to time but Central Government has still to amend provisions related to punishments in case of milk adulteration as directed by Supreme Court. What remains most significant is that government needs to build citizen's capacity to set Section 40 of FSSA in action so that people can also keep vigil and do not remain on the mercy of the food regulator.
————————————————————————————————————–